It's time to disrupt the dairy quo. It's time for pure, farm-to-table freshness. Products that are locally sourced and crafted using a hands-on approach refined over three generations. And no added artificial growth hormones, ever.* It's time to make your recipes even more delicious – and your customers even happier. It's time for fresher ideas and higher standards. It's time for Shamrock Farms.
*No significant difference has been shown between milk derived from rBST and non-rBST-treated cows.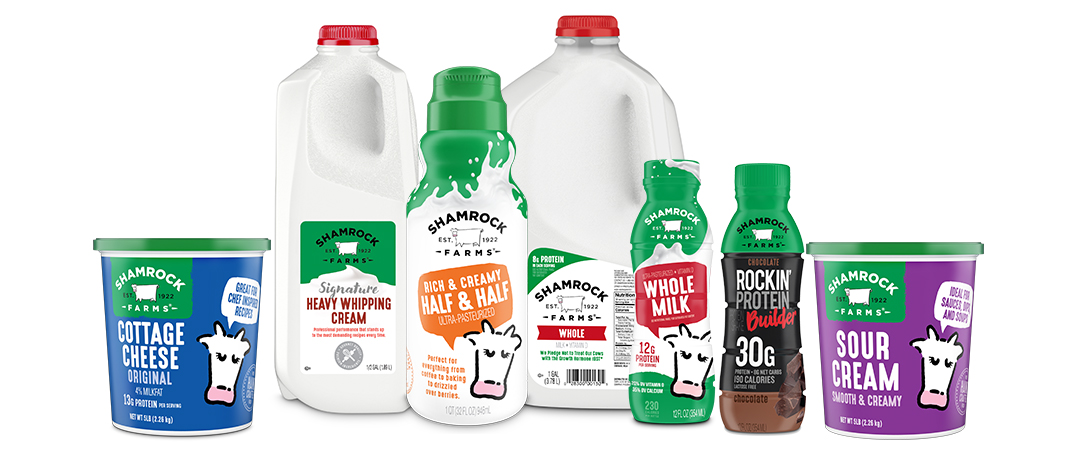 Better Dishes start with Better Dairy
From pure, farm-fresh milk to the richest, tastiest sour cream, half and half, heavy cream and cottage cheese, our premium dairy products deliver superior performance to make your recipes work harder and taste better.
Freshen Up Your Menu
Looking for some fresh recipe ideas for your menu? You've come to the right dairy.