The art of fresh seafood

WE'RE AS SERIOUS ABOUT FRESH SEAFOOD AS YOU ARE
Pier 22 Seafood CO.® provides unrivaled access to freshly harvested fish from across the globe. We procure our bountiful selection from locations where the best fishmongers know to look, from seafood mainstays to exotic specialty locales. Then we custom cut to your exact specifications, saving you time and labor while setting your menu apart from the competition.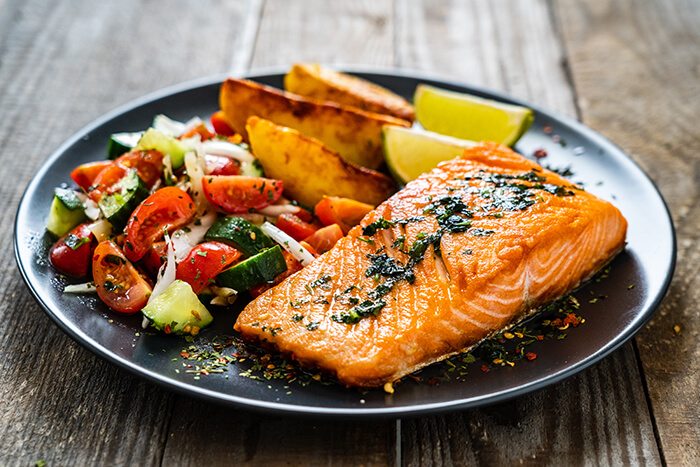 CULINARY INSPIRATION FOR THE MOST INNOVATIVE CHEFS
How fish is handled affects its quality as much as the source itself. Pier 22 Seafood CO. has advanced the science of Foodservice seafood supply by employing careful temperature-controlled handling and documented quality assurance at every step. Plus, we use ozonated water in our facilities to extend protein quality.
Partner with Pier 22 Seafood CO. and your fresh catch arrives the next day. We fly in an extensive assortment to our facilities daily to deliver seafood that tastes and looks as fresh as if you'd just caught it yourself. We are uniquely focused on Foodservice operators, and our team has extensive experience with the products, cuts and packaging that work best for the most innovative seafood menus.

ASK OUR ARTISANS WITH FILLET KNIVES
Our craftsmen are not butchers. They are dedicated fish and seafood cutters who understand how to handle our breadth and bounty of seafood. Consult with us to achieve your next custom-cut showstopper – from uniform portions to unique trims and preparations – and ensure that when you serve seafood, it commands attention.
ADD PIER 22 SEAFOOD CO. TO YOUR MENU
Get in touch with a representative to add our high-quality seafood to your kitchen and get regular updates about our portfolio of products.