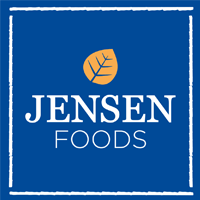 A tradition of innovative cooking oils
Handcrafted Quality and Resourceful Innovation
We're the premier foodservice provider of frying and multipurpose cooking oil solutions. Whether you're frying, baking, sautéing, saucing or dressing, Jensen Foods has the right product for the job.
Our best-in-class line of olive oils perfectly complements every aspect of your menu – from appetizers to the final course.
Learn About Trifoglio
Our premium line of vegetable and canola cooking oils, specially formulated for long-lasting performance that gives you "xtra fry life and xtra fry value."
LEARN ABOUT ASPEN GOLD XTREME
Our professional, quality line of oils with healthy options that perform to the highest standards in all foodservice applications.
LEARN ABOUT ASPEN GOLD
Our economical line of frying oils has a light taste profile and premium performance in the kitchen.
LEARN ABOUT Copper Valley
Reliable performance. lasting value.
Our focus has always been on handcrafted quality, resourceful innovation, and creating a variety of oil solutions.
Family owned from the start (a Shamrock Foods company)

Over 60 years of quality and innovation
Full Portfolio of Food Service Cooking Oils
ADD JENSEN FOODS TO YOUR MENU
Get in touch with a representative to add our high-quality oils to your kitchen and get regular updates about our portfolio of high-performance cooking oils.
GET A TASTE OF JENSEN FOODS
Get the latest tips and trends in baking, tossing, sautéing or frying.