Deli sandwiches have never tasted so good
Cobblestreet MKT® pre-sliced deli meats bring you classic delicatessen flavors with none of the added junk – just how your customers like it. If you're not sure if your current deli meat is clean, trust Cobblestreet MKT's pre-sliced deli meats to deliver great taste with no extra additives, like hydrolyzed soy protein or corn syrup solids.
of consumers are more likely to pay $2 per check more for options they consider to be "better for you"
DELI SUCCESS STARTS HERE
We've always been told it's what's on the inside that counts. And when you begin with the exceptional flavor of Cobblestreet MKT. deli meats, you're well on your way to sandwich superiority. From pre-sliced Smoked Turkey to our Top Round Roast Beef, we have what it takes to serve greatness at great value.
QUALITY FIRST: Deliver consistent quality and great flavor to your customers, from products you can rely on.
MADE WITH THE RIGHT STUFF: Cobblestreet MKT sliced deli meats contain no hydrolyzed soy protein, corn syrup solids or soy, and Big 8 allergen free.
PRE-SLICED TO SAVE: Easy to portion, pre-sliced meats save you time on labor. And, pre-sliced deli meats eliminate the risk of cross-contamination, reduces the liability of slicer injuries, and cuts waste!
From the beautifully browned, roasted meats to the farmhouse and American classic cheeses, and all the accompanying comforts of your favorite lunch spot, Cobblestreet MKT. serves food as it was intended to be served. When you begin with the exceptional flavor and quality of Cobblestreet MKT.® deli meats, you're well on your way to sandwich superiority. Reach out to your Shamrock Foodservice Sales rep to get started.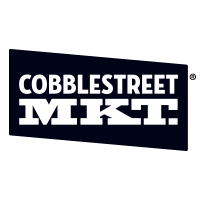 Get Rewarded Like Never Before
Get more great menu ideas and great savings on items you already purchase. Enjoy exclusive offers, rebates and promotions, and the chance to win great prizes, including trips to some amazing destinations with Shamrock Rewards.
LET'S OPTIMIZE YOUR OPERATIONS
Check out our resources to help give your menu edge, make your kitchen more efficient and put our team of experts to work for you.

MyShamrock
Your online portal to place orders, track your deliveries and access your transaction history.
Login to MyShamrock

Profit Calculator
Maximize profitability with this simple, powerful tool that helps calculate your operation's break-even point and more.
See Profit Calculator

Menu Resources
Exclusive to our customers, an easy way to manage purchase tracking, inventory and menu costs.
Find Menu Resources
Talk food to us.
Our team of seasoned professionals is ready to help you choose the right products for your business, and put our deep knowledge of the industry to work for you.
Let's work together